Since August of 2001 I have been serving as Minister of Music & Worship here at First Baptist. My title has remained the same but what I've done has changed through the years. I am so grateful to be in a place that allows me the freedom to pursue the wide variety of things God has called me to do. I love our church and the challenge of working to build up God's kingdom using every gift He has given me.
My wife Kelly and I have been married since July of 1995. We have 5 boys and 1 girl. Benjamin, our oldest is 16, Our twins, Patrick and Nathan are 15. Abraham is 11. Eli is 8 and Isabella is 7 years old. When I look back on our beginning here and think about how much our family has changed, it reminds me that it won't be long until this paragraph will need to be changed. (like next month!)
Those of you who are parents of small children know that what you do for fun changes when you have children. Hobbies either need to be done quickly or with the family. I like to do just about anything outdoors, from running or canoeing to occasionally camping or hiking. I've always liked to explore, and like road trips or bike rides where I've never been before. Of course I like just about anything to do with music. Whether it's getting together with others to jam, or crafting a song by myself.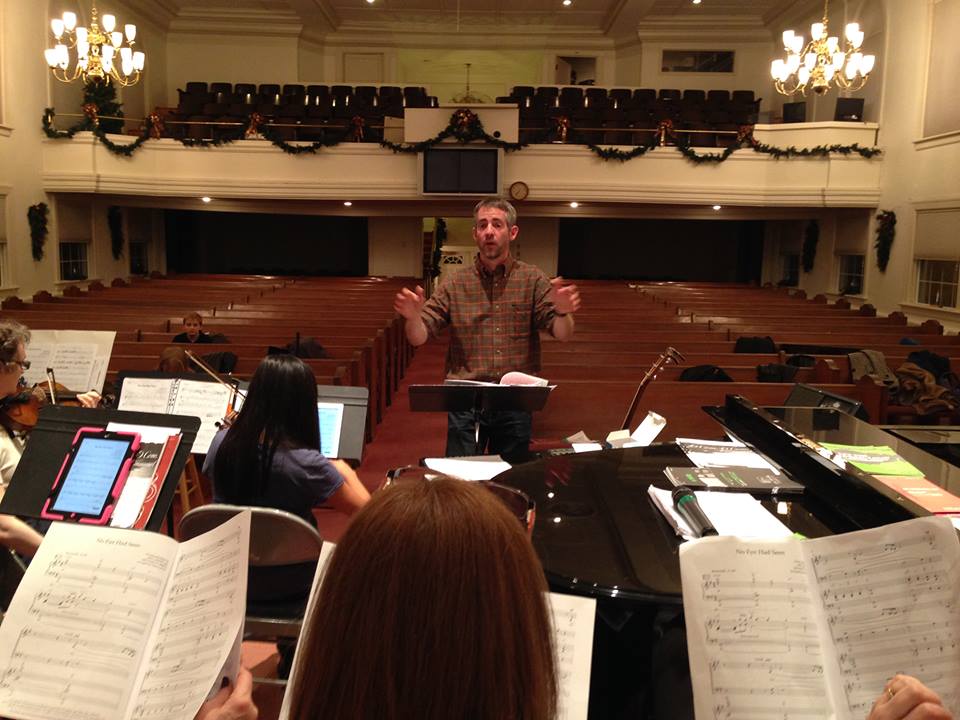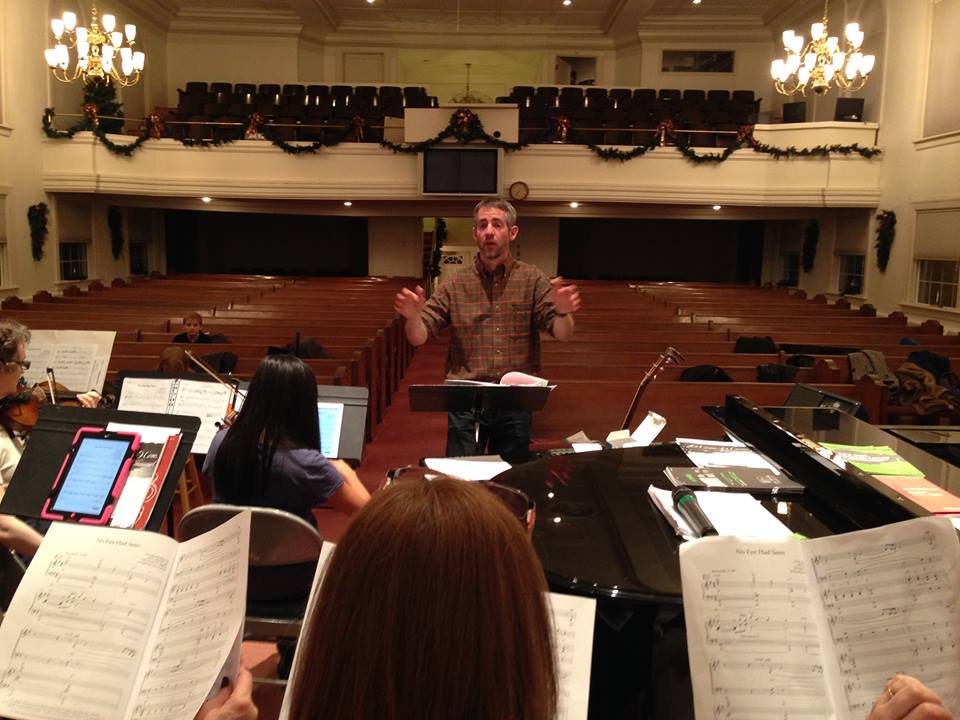 I graduated from Liberty High School in 1987, then attended NMSU which is now Truman State, to study Music Education. While there I was actively involved with the Baptist Student Union and tried to make a strong stand for Christ on campus. In 1991 I transfered to William Jewell and got my Bachelor's Degree in Church Music. Looking back, I can see some great benefits to attending both schools, and am grateful for the training I received during those years. I have been a Christ follower since I was 8 years old. From an early age I saw the beauty of a life lived for God modeled by my parents and grandparents. More recently my faith story has been about knowing Him more and passing my faith along to others. More and more, I'm discovering that what really gets me fired up is when I see God use me to lead others to be used by Him as well. One of the other things that thrills me is to lead a congregation that is fully engaged in worship. My hope and prayer every week is that our times of worship will not be about great music, or great singing, but totally about our great God.